Hello Friends, Today we talk about Google Adsense Approval.Google Adsense is the best earning source for all bloggers.If you are a new blogger and thinking about blogging then read this article. In this article i will explain you how you can approve your Google Adsense account for your blog.
Types Of Google Adsense
There are 2 types of AdSense account hosted and normal publishers account.
Hosted AdSense account
Hosted accounts ar those accounts which you can use only on google websites like
youtube and blogspot
getting approval from google hosted account is easier comparing to normal publisher AdSense account.
You can use the hosted account to earn money from youtube videos and also youtube live straming videos and also from Blogspot blog.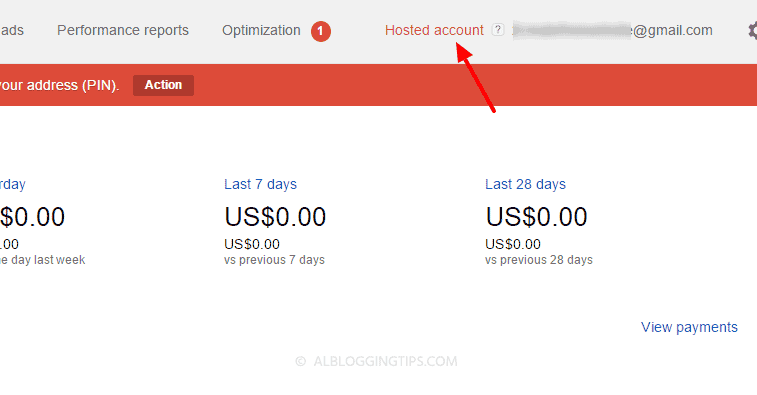 Publisher Adsense account
Publisher account are those accounts which use for non google websites like Wordpress,Joomla,drupal and HTML.
Getting normal publishers account is more difficult comparing to hosted AdSense account.
Best Tips and trick for Adsense Approval
I am going to give you some best tips which you can use to take up the approval of your AdSense Account.
1. Content
Most of the bloggers make the mistakes of copy other's content and posted them on own blogs And think they will get Adsense Approvel but you don't have to do this.You have to write quality content at yourself and ensure google you write original contents and do not copy other's content.
2. Traffic
The majority of people say that when 500 to 1000 visitors are coming to your blog adsense will be approved but there is nothing like this and neither written in google terms and condition. If you have
0 traffic on your blog
still you can get adsense so do not worry about the traffic.
3. key Pages
To approve Adsense quickly it is very important to have some special pages on your blog such as
About Us page
in which you can give your and your blog information, So your visitor can know about your blog.
Contact US page
In this page you can create contact form.From which If your vistor have any question or any problem then the vistor contact us through that form.
Privacy Policy Page
In this page we tell the visitor that what kind of information we are collecting about them and what we can do with this information.
About Us Page
Contact Us page
Privacy Policy Page
Disclaimer page (Optional)
4. Blog Posts
Before applying the Adsense you must have 15-20 post on your blog or rather ensure every
menu
or
categories
and sub-categories in your blog have at least
one or two contents
in it.
5. Adsense Terms And Condition
To get a approval of Google Adsense you have to made the blog as per the terms and conditions of Google Adsense. Before applying the Google Adsense you must read the Google Adsense terms and condidtion.
6.User-Friendly and Responsive Themes
Another thing is template or theme.Get a premium theme or free theme for your blog. A theme that is
user-friendly
and
very responsive
. Believe me this has a way of making Google approve your Adsense account faster.
7. Check Your Blog's Links
Make sure all your links are properly checked (blog post links, pages, menu,Sub menu) and are on track before applying for Google Adsense Account.
Keywords